Every house is unique.
Every house is a dream come true.
Every house is home.
Step 1:
Secure your property!
In the coming years, only a few building plots will be offered for sale gently embedded in the luxurious FONTANA residential complex. Build your dream house in an absolutely quiet location, alongside a world-class golf course and in the vicinity of a 10 hectare, turquoise-blue swimming lake.
Seize your moment!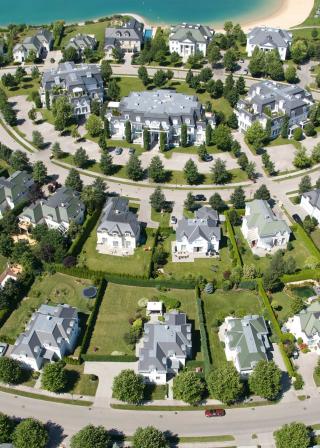 Step 2:
Build Your Dream.
Take your time, pick up your pencil and let the house of your dreams come true!
Or take advantage of excellent pre-planned homes and you can take over your new home turnkey with the help of our partner, the Haring Group.
Regardless of which way you choose to make your dream home, your project is based on the FONTANA building specifications which guarantee an exceptional home in the FONTANA area.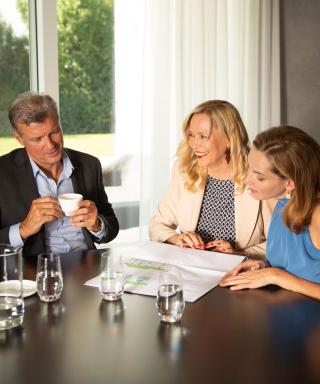 Step 3:
Build Your Home!
Property acquired. Planning finalized.
Now it can GET STARTED and you will be there at the groundbreaking!
Soon you can enjoy the sight of the nearby Schneeberg everyday and experience what it means to arrive.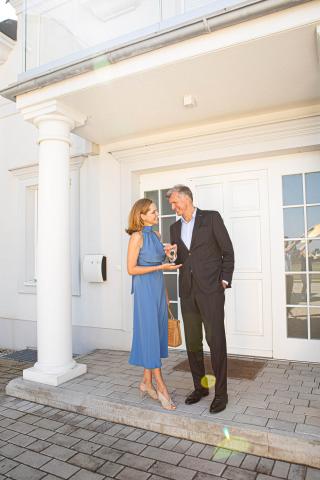 Step Four:
Become part of the community!
As a FONTANA resident and member , you will be able to enjoy carefree hours on the golf course, in the wellness and fitness area or relax at the lake. It is life in sublime balance. Meanwhile, the FONTANA restaurant will delight your palate and pamper you with select regional delicacies.
Highest quality and top service
– an incomparable experience in Austria!