As a FONTANA resident you can escape the hustle and bustle of the big city and find relaxation, wellbeing and security in the FONTANA community every day in the spacious FONTANA area.
Do It Your Way.
You work with your own team to plan and build your dream home exactly to your specifications on land you have purchased from us according to your personal ideas.
Buy off the plan
Alternatively, you can choose a turnkey dream home – pre-planned, built and delivered by expert developers – the Haring Group.
Limited Plots
Seize the opportunity!
In the coming years, only a few building plots will be offered for sale in the gently embedded, luxurious FONTANA residential complex. Build your dream house in an absolutely quiet location in the vicinity of a 10 hectare, turquoise-blue swimming lake.
There are also a limited number of premium turnkey homes being built by our partners – the Haring Group
Build your dream home!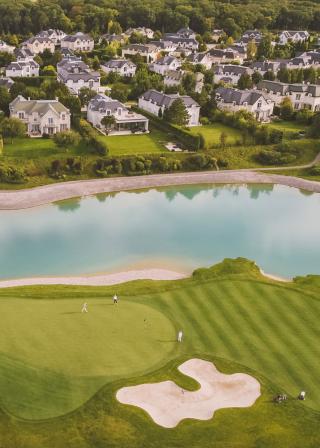 Oberwaltersdorf
A Unique Region
Start every day with fresh clean air in a place is that feels cozy and calm. At FONTANA , you are able to access the exceptional range of FONTANA while retaining easy access to the dynamic infrastructure of the nearby cities.
At FONTANA , you can enjoy nature and serenity without doing without the advantages of urban living.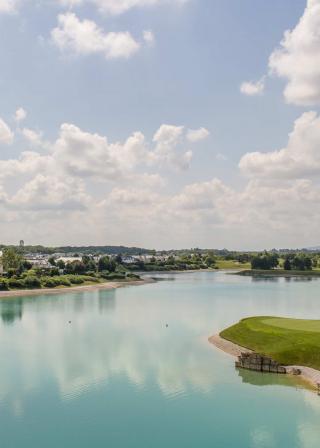 Leisure Activities
Because FONTANA is more than a golfcourse.
The FONTANA residential park is the "place-to-be" for all connoisseurs, romantics, athletes and adventurers, but also for all those who are looking for a cozy and stimulating living environment.
Relaxation and wellbeing are combined with the right amount of excitement and variety.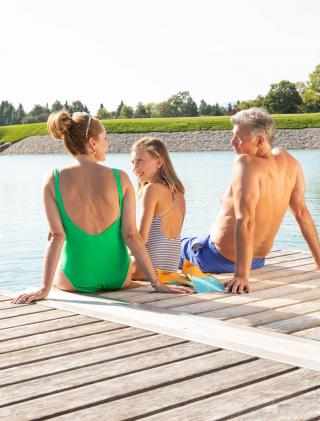 Your Home
Your home. Your Way.
Building and living in FONTANA is an achievement. Your dream home will be an essential contribution to the FONTANA community.
In four steps you can make your dream home in FONTANA a reality.