In FONTANA there are 5 open-air clay courts that you can play on as part of a season ticket or by booking a place by the hour.
Everything about the yellow ball
Outdoor
Five perfect claycourts
FONTANA offers you five perfectly manicured clay courts. These outdoor areas are swept, watered and serviced daily by our dedicated maintenance team throughout the season.
You can either reserve courts individually or you can secure a FOTANA season pass, which allows unlimited bookings throughout the season.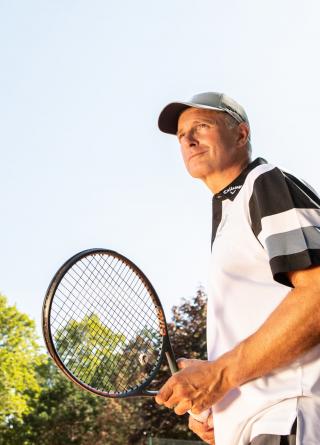 Tennis
Training in FONTANA
Our trainers empower training for all levels and ages. No matter if you are a tennis novice or pro, we can help!
You can contact our trainers here: