Players of all handicap classes will find the perfect setting for an unforgettable golfing experience in the spacious FONTANA facility.
Gently undulating fairways meander along the spacious bunker landscapes, which are optimally complemented by impressive water hazards .
At the tee of the 17th and 18th holes there is a breathtaking view over the turquoise-blue bathing lake to the imposing clubhouse.
122 / 5000
Translation results
Step 1 : Reserve directly at the office :
Step 2.1: Discover Deals
FONTANA Light
2 TIMES – 7 DAYS
Play a second time (or more) within 7 days and you will receive the second green fee for – 50% *
AUSTRIA MEETS FONTANA
Depending on your home club / state, you can enjoy a full green fee for € 99 this summer *
FPC: Become part of the club!
Simply register using the form below (non-binding & amp; free) and you will regularly receive offers tailored to your needs as well as a green fee discount of 50% * on your first game!
* from the currently valid, regular green fee price (valid in the main season)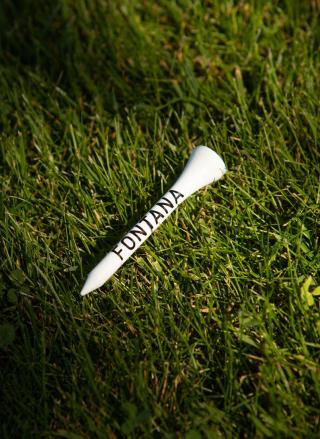 Auf 7030 Yards sattestem Grün können Sie den Ausblickauf den Schneeberg und in die Weingärten an den Ausläufern des Wienerwaldes genießen, während Sie von einer der Top-10-Golfanlagen in Europa bei jedem Abschlag aufs Neue gefordert werden.
Spannung von der ersten bis zur letzten Spielbahn ist hier garantiert.
Schritt 2.2: Preise & Angebote prüfen
Step 3: recharge your batteries
Book A Table
Luxuriate after your golf round and enjoy exceptional culinary delights in an exceptional place.
The stylish interior of the FONTANA clubhouse or the spacious FONTANA terrace both have breathtaking views and provide an exceptional dining experience.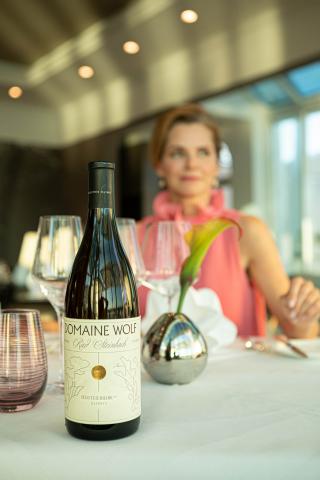 Step 4: Book accommodation
Golf & Hotel Package
Golf experience in the FONTANA with a breathtaking backdrop and relaxation in the Winzerhotel **** Gumpoldskirchen – in a package for two people for € 430.
For more information or reservation & amp; For booking please contact us by phone or email:
Winzerhotel **** Gumpoldskirchen
Wienerstrasse 26
A-2352 Gumpoldskirchen
T +43 (0) 2252 607 400
info@winzerhotel.at
www.winzerhotel.at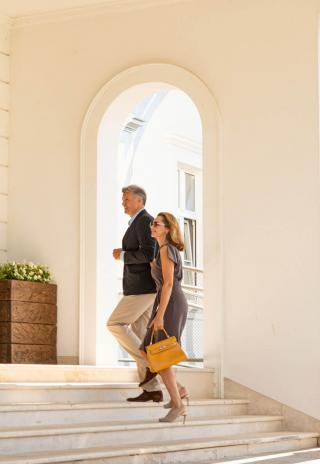 Step 5: Arrive Home
FONTANA Residential Park
Want to stay a little longer?
The FONTANA residential park enables quiet, secluded access to the sensational FONTANA area.
Over the coming years, a limited number of building plots gently embedded in the luxurious FONTANA residential complex will be offered for sale. This is a unique opportunity to build your dream house in an absolutely pristine and green environment with a 10 hectare, turquoise-blue swimming lake, and exceptional Golf Course.
Take the opportunity and build your dream!