Players of all handicap classes will find the perfect setting for an unforgettable golfing experience in the spacious FONTANA facility.
Gently undulating fairways meander along the spacious bunker landscapes, which are optimally complemented by impressive water hazards .
At the tee of the 17th and the 18th hole offers a breathtaking view over the turquoise blue bathing lake to the imposing clubhouse.
Step 1 : Reserve directly at the secretariat :
Step 2.1: Discover offers
FONTANA promotions
2 TIMES – 7 DAYS
Play a second time within 7 days and receive the second green fee for – 50%*
AUSTRIA MEETS FONTANA
Depending on your home club/state, you can enjoy a full week's green fee this summer for €111*
TBA 2022: W & NE
TBA 2022: Upper Austria, Sbg, Vbg & Bgld
TBA 2022: Stmk, T & Ktn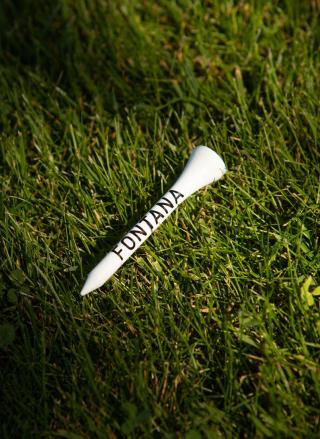 On 7030 yards of lush green you can enjoy the view of the Schneeberg and the vineyards on the foothills of the Vienna Woods, while you are challenged by one of the top 10 golf courses in Europe every time you tee off.
Excitement from the first to the last hole is guaranteed.
Step 2.2 : Check prices & offers
Step 2.3: Reserve rental items
E-cart, trolley or Callaway racket
A fleet of 24 e-carts is at your service in the FONTANA. Loan fee € 45.
The booked e-cart will be prepared for you by the caddy master and equipped with two chilled water bottles, score cards, pencils and tees. If you prefer to walk, you can use toggle trolleys for € 5 or TiCad push trolleys for € 15.
If you arrive without a club, you will receive the latest Callaway models for your round of golf for a rental fee of € 40.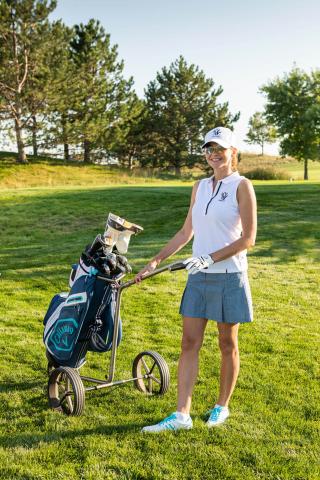 Step 3: recharge your batteries
ReserveA Table
Cap a great round of golf with exceptional food in a stunning location.
The stylish interior of the FONTANA clubhouse or the spacious FONTANA terrace with a breathtaking view of the FONTANA restaurant provide the perfect setting.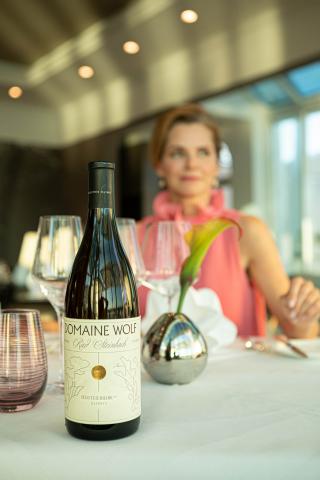 Step 4: Book accommodation
Golf & Hotel Package
Golf experience in the FONTANA with breathtaking scenery and relaxation in the Winzerhotel**** Gumpoldskirchen – in a package for 2 people for € 480.00.
For further information or reservation & booking please contact by phone or email:
Winzerhotel **** Gumpoldskirchen
Wienerstrasse 26
A-2352 Gumpoldskirchen
T +43 (0)2252 607 400
info@winzerhotel.at
www.winzerhotel.at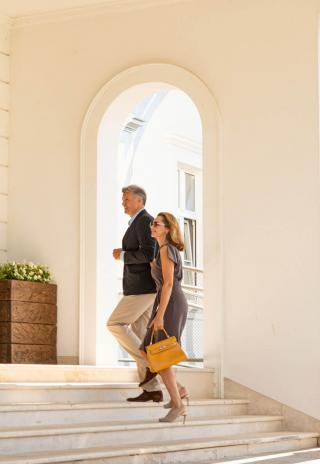 Step 5: arrive at home
FONTANA residential park
Would you like to stay longer?
The FONTANA residential park enables quiet, secluded access to the sensational FONTANA area.
In the years to come building plots gently embedded in the luxurious FONTANA residential complex will be offered for sale. Build your dream house in an absolutely quiet location in the vicinity of a 10 hectare, turquoise-blue swimming lake.
Take the opportunity and let your dream home come true!