Personal training

field miller
State-certified BSA instructor for fitness, health and sports rehabilitation, has successfully supported his clients for 20 years and specifically shows how to build up their bodies and enjoy exercise. In addition to mentoring individuals, he also offers small group training.
Roman Feldmüller
Back and muscle building training
Sports rehabilitation
Golf-Fitness
General fitness training and functional training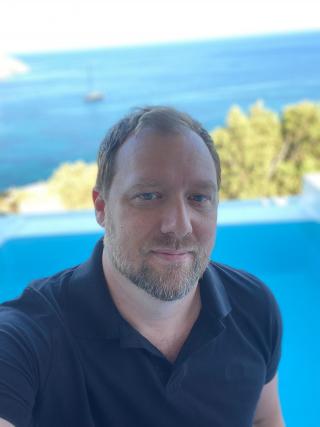 Yoga
Sabine Liebreich & Roland Falb
Our yoga course is intensively dedicated to the perception of your own body and breath but is also a physical and meditative journey through your energy centres (chakras). You experience and practice concentration and take the first steps towards meditation practice.
Sabine Liebreich
… with heart and soul
Qualified aerobics and back fitness trainer
Certified Yoga Teacher (Sivananda Tradition)
Roland Falb
… everything you are looking for is already within you
Mindfulness trainer
Certified Yoga Teacher (Sri Aurobindo Tradition)