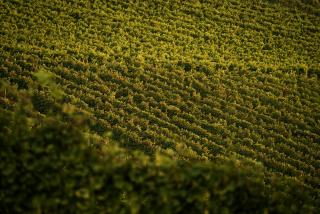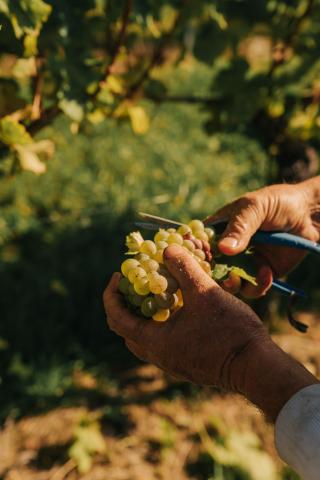 Est.1197
Domaine Wolf
In the southern Styrian Großriede Steinbach in Gamlitz there a centuries-old vineyard (est. 1197) in a premier location had fallen into disrepair.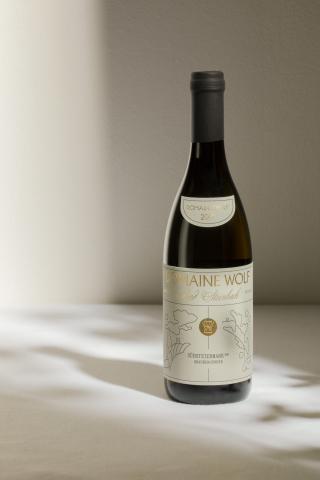 In 2015 Siegfried Wolf decided to take over the historic vineyard and empower it to be used again for wine-making. The soil was reprocessed and rejuvenated, the area planted with vines, the 28 hectares of vineyards are dominated by sunny, steep slopes and high-quality sand and limestone soils. The Sauvignon Blanc world champion Reinhard Muster is responsible for the production.
Domaine Wolf also owns 10 hectares of cultivation area in Ried Hochberg, Deutschkreutz in Central Burgenland. Legendary winemaker Albert Gesellmann takes over the management of the vineyards and wine production there.
The expertise of two award-winning winemakers paired with unique and exceptional vineyards as well as the resources of Domaine Wolf – means wine that will last forever.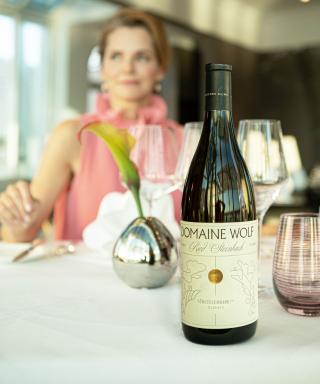 The Vineyard
Ried Steinbach
As early as 1196, the location "Stainpach bei Gomelitz" (Steinbach bei Gamlitz) was mentioned as a vineyard in a document from the Benedictine monastery of St. Paul in Lavanttal. This exceptionally beautiful vineyard has been known for its special quality for almost 1000 years. Pinot gris, Chardonnay and Sauvignon Blanc grow here in a steep location, exposed to the southeast. The vines enjoy full solar radiation and at the same time are cooled by aromatic air currents, so that the grapes benefit from an extremely long vegetation phase. They beguile with inner harmony and full-bodiedness, combine the freshness and liveliness of Styria with cosmopolitan elegance. These are wines that like to mature and are ideally served with sophisticated cuisine.
the trio
The Founder
SIEGFRIED
WOLF
Sigi Wolf was born in Styria into a farming family with many children. He learned mechanical engineering and had a meteoric rise in his career in Austria, later in Canada and in Russia. His longing for Austria and for home led him back again. In 2015 he acquired the first vineyards in Central Burgenland and Southern Styria. His goal is to produce top quality that satisfies connoisseurs with the highest demands all over the world. That's why he hired the most outstanding winemakers for his project.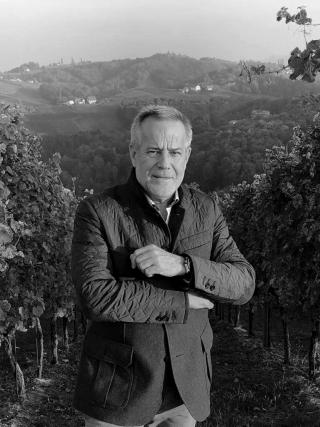 The Trio
An Austrian Legend
ALBERT
GESELLMANN
As one of the most renowned winemakers in Burgenland, Albert Gesellmann was invited to work with the red wines of Domaine Wolf. Thanks to the experience of generations, exceptional grape quality and the resources of Domaine Wolf Albert transforms the grapes from the vineyards of Domaine Wolf in Central Burgenland into extraordinary, full-bodied red wine jewels.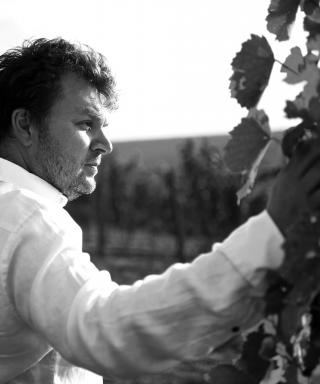 The Trio
The White World Master
REINHARD
MUSTER
Thanks to his calm, level-headed and empathetic manner, Reinhard Muster was selected to vinify the wines from the Steinbach vineyard. Muster's passion is to push the potential of a grape variety to the max and to create unique wines that are unforgettable. Together with the team at Domaine Wolf, he is empowered to do just that.